Press release
Friday, July 21, 2023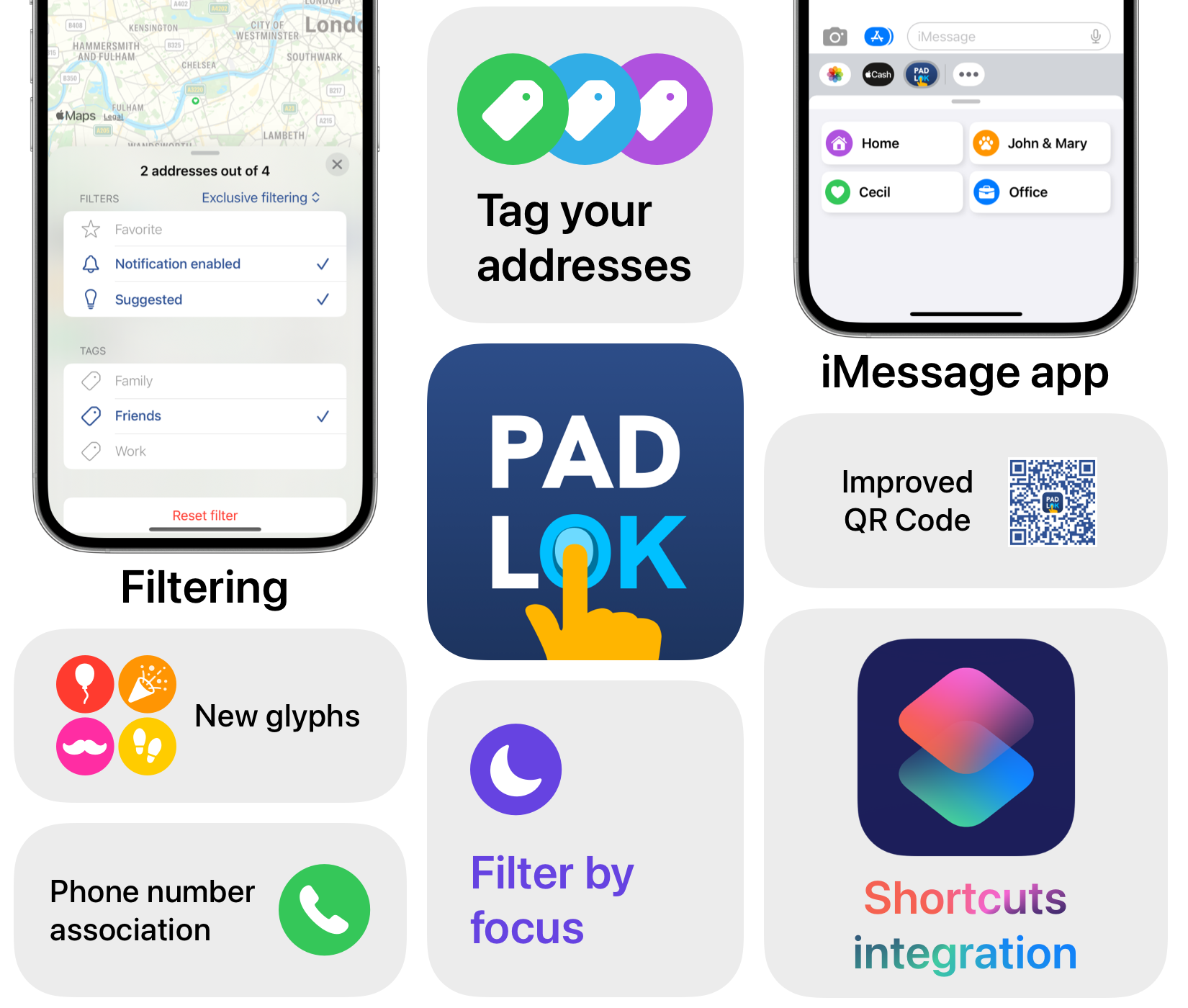 Padlok biggest update ever will release on August 4th!
---
Padlok, the best in class address and related info manager is getting a major release on August, the 4th.
Since the beginning, Padlok is reminding users of all the info they need when they arrive somewhere; and it's also the best way to share the details of your place securely and with privacy in mind for a delivery, or when you have visitors.
With the upcoming release, Padlok is about to become even better!
Better integration with iOS
Now, with the upcoming release, Padlok will gain more integration with iOS than ever, including:
An iMessage app, to share directly from the iMessage app any address details
Focus mode filtering1, to automatically filter your addresses by relevancy depending on your current Focus
Shortcuts actions1, to automate your workflows and integrate them with Siri
Advanced filtering
This release also comes with tools dedicated to filtering your addresses in-app so that you can access the most relevant addresses at any time:
Tag your addresses to classify them. Attach one or more tags to your addresses.
Filter your addresses2 using tags, or built-in filters like "favorites", or "notification enabled". Negate any criteria, and choose between "exclusive filtering" or "cumulative filtering" depending on your needs.
And more…
Other smaller but still relevant changes coming with this update are:
Phone number attachments: add a phone number to any address, and call from a tap when you retrieve a nearby notification. Ideal when you're delivering packages, to reach your customer quickly!
More customization glyphes were added
Improvements regarding the sharing QR Code, that can now be found within the list's context menu.
Coming on August 4th
The update will come for free in the App Store on August 4th.
If you're a press member, you can ask us a TestFlight link to use those new features right away. Ask us on Mastodon or by Mail.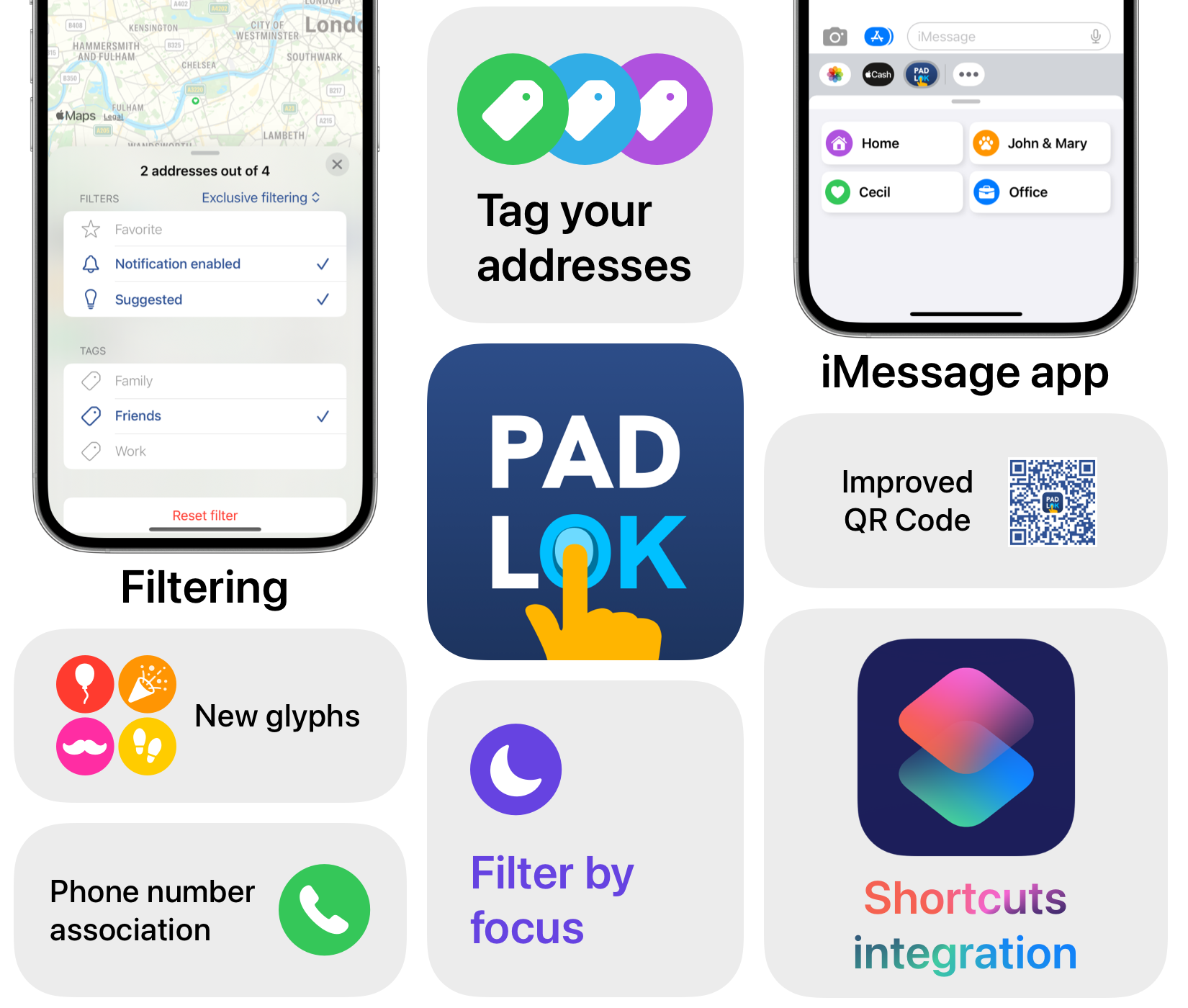 ---
---
View Press Kit
Padlok
Addresses & door code manager